PamphletWorld is Delhi-NCR's (India) largest online offset and digital printing platform offers Cheapest bulk leaflet printing. With PamphletWorld, you can conveniently get print your Pamphlet, Poster, Leaflet, Flyer, Handbill, Brochure, Catalogue, Sticker, Dangler, Table Calendar, Wall Calendar, Envelopes, Restaurants menu, Tent Card for Restaurant, Business cards, Letterhead etc and also make payments online by credit/debit cards, net banking. You can also pay by Paytm.
Have questions? Feel free to write us at pamphletworld10@gmail.com, we love to hear from you.
PamphletWorld offers A3 (11.69 x 16.54 inch), A4 (8.27 x 11.69 inch), A5 (5.83 x 8.27 inch), A6 (4.13 x 5.83 inch) size Leaflets, or whatever size you need. In which A4 (8.27 x 11.69 inch) and A5 (5.83 x 8.27 inch) is most popular flyer size. Our company is well known in the market for free doorstep delivery. Give us an opportunity to serve. Call now at 88262-21873 or send your query by filling the form. We also print Flex Banner, Sunboard, Standees, Vinyl stickers etc. So call us for Cheapest bulk leaflet printing.
Cheapest bulk leaflet printing offer:
1 Lakh A5 color Pamphlets on 90 gsm glossy paper ₹38,000 only
How to order?
We'd be happy to help you! Send your file to pamphletworld10@gmail.com or call 8826 221 873.
How to pay?
Cash, Cheque, Net Banking, Credit/Debit Cards, Paytm.
How long will it take to complete?
24 Hours only.
How to collect?
We have free doorstep delivery in Delhi-Gurugram-Noida-Ghaziabad-Faridabad-Bahadurgarh.
100% satisfaction guaranteed..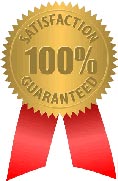 24/7 Support
We're always ready to help you. You can use contact form or send us email to place your order.